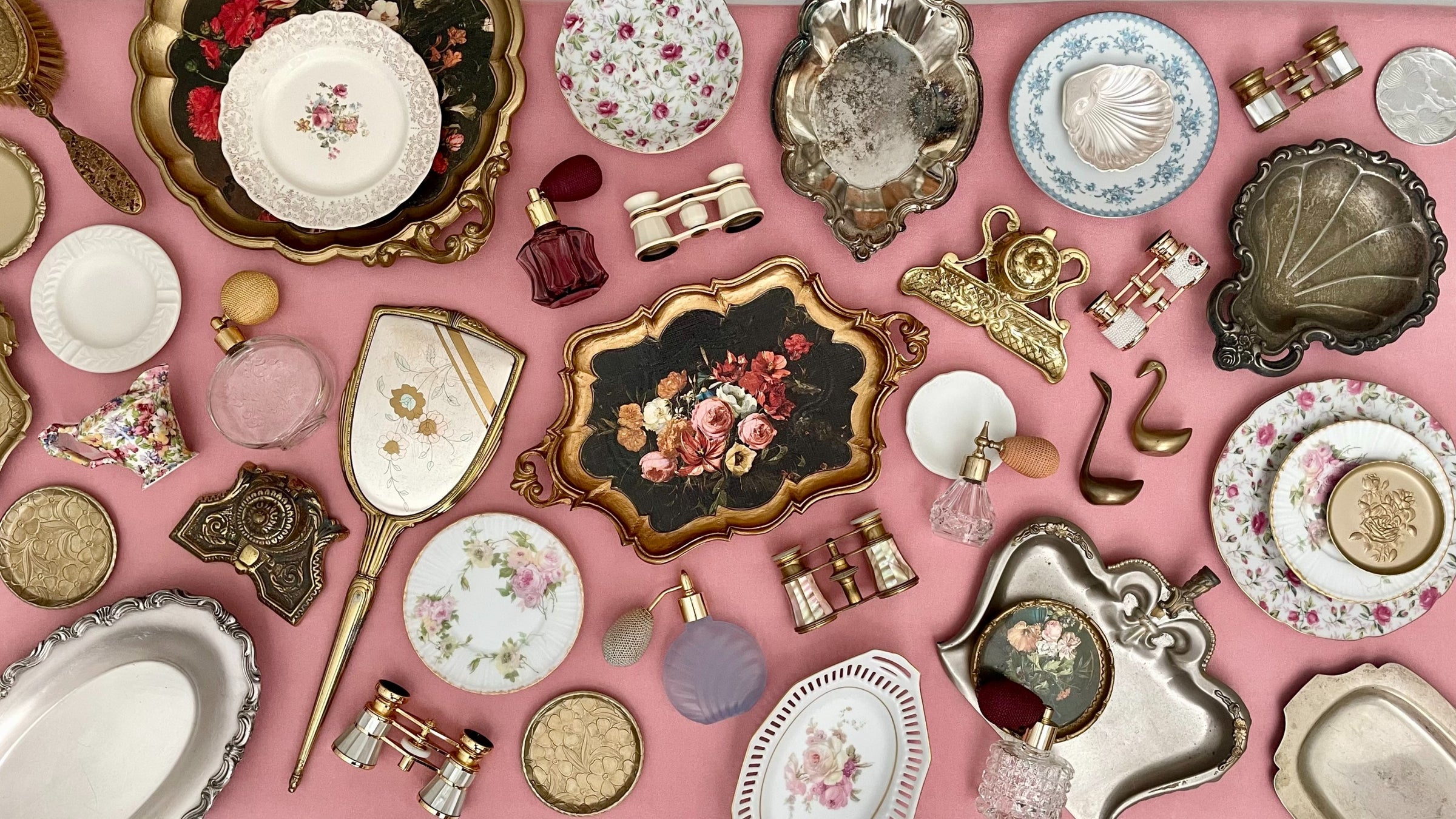 My personal love language is Vintage… I believe nothing elevates your flat lays more than adding these heirloom pieces into your work.  Layering in a mini vintage dish or an antique ring box enhances your brand, your story & the client experience.   Finding the RIGHT vintage can set your work apart from your competition. 
The Vintage process of cleaning & restoring, allowing a second life for these pieces can often take months. It is a lot like finding the right person… it takes time, you can't just Amazon Prime it to your door.. 
I scour the Sunny coast of South Florida, attending the most exclusive estate sales to acquire my unique & extensive vintage collection.   I pride myself in providing the highest quality heirloom vintage baubles & treasures.
For my Elite Clients, My lovers of Vintage, I offer early access to these Heirloom treasures.  If you desire to be added to the waitlist.. Please click here  & provide a few details. ♡ Don't miss out on this exclusive opportunity to be added to our Elite Vintage Client Waitlist  now.♡