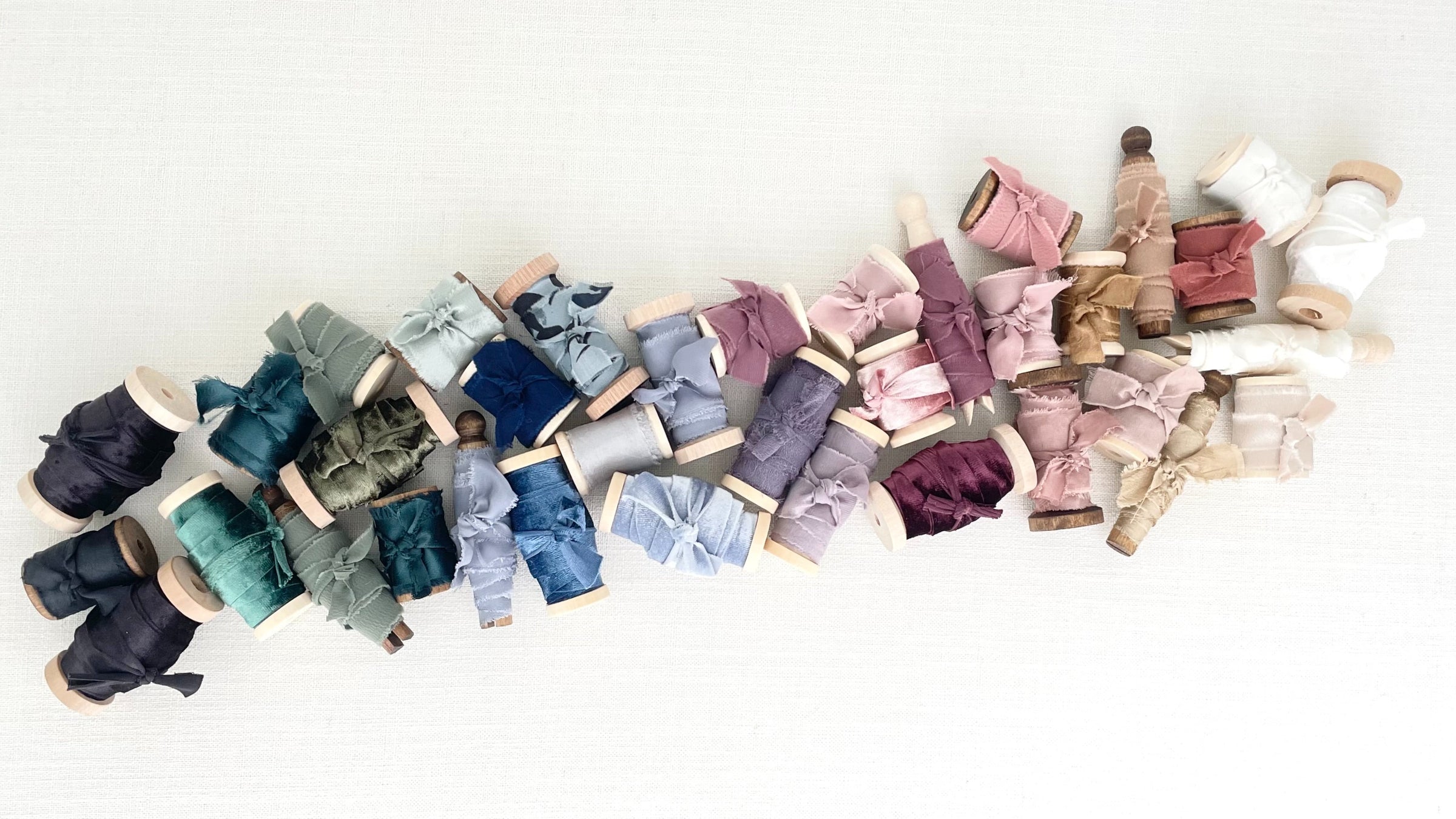 From Silk, to Satin, to Taffet, to Velvet…  we LOVE them all.
What makes OUR ribbon so special & unique is the process.  I personally source the finest fabrics from around the globe to ensure you have stunning flatlay ribbons, that are not only beautiful, but that have body, volume & drapability.  
These are all key components to ensure the styleablity of the ribbon.  
Not all Ribbons are created equal…  if you desire to create stunning flat lays with your ribbon full of flow & life, you need to invest in the right ribbon.  
ALL ribbons are HAND MADE in the Champagne & GRIT studio. The process of fabric selection & production is rigorous & intentional.  Ribbon collections are seasonal & limited releases.