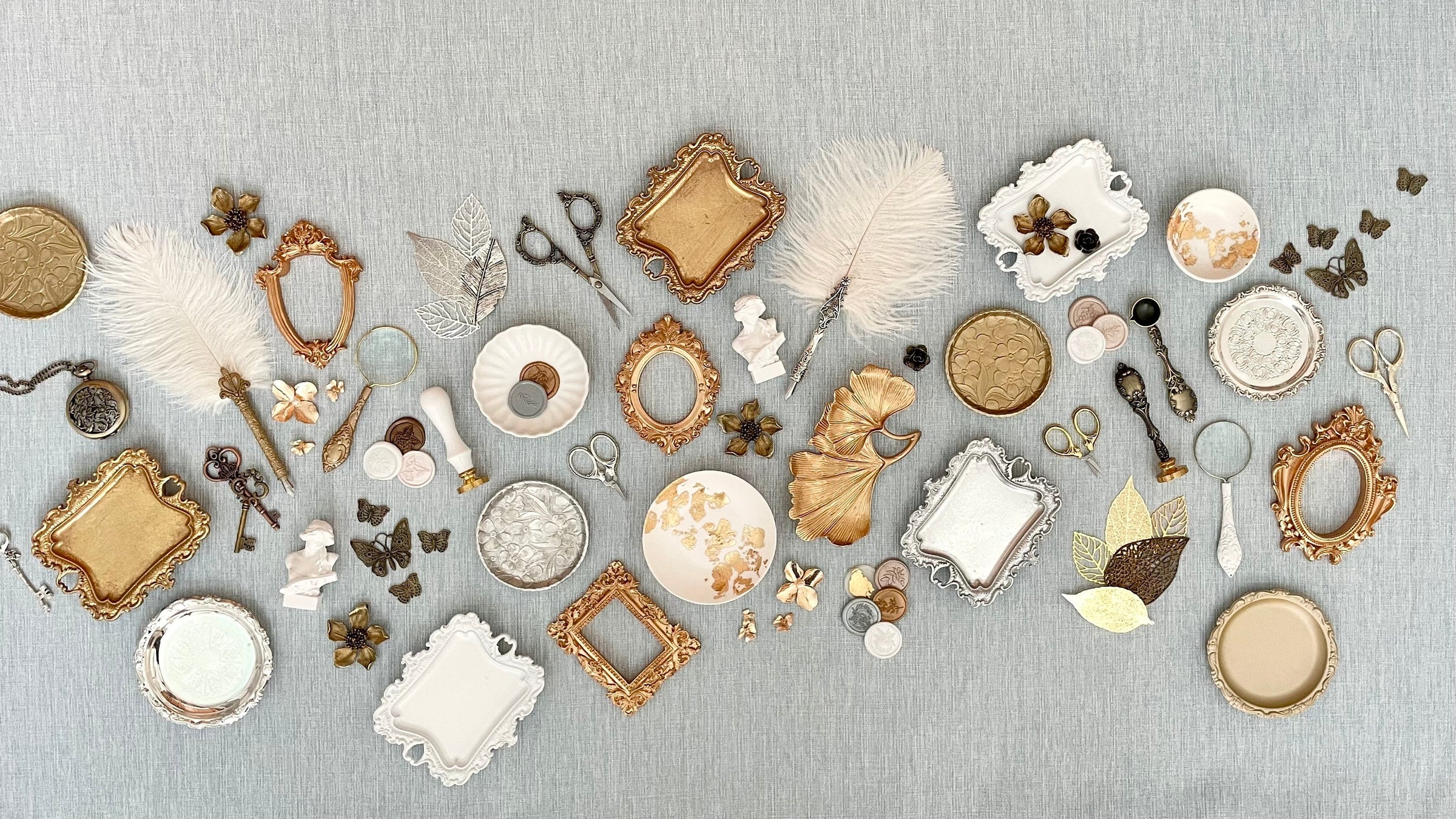 Do you already have an extensive Styling Kit???  Looking to layer in those unique One of a Kind elements? 
Our à la carte section showcases everything from our Fan Favorite brass styling flowers to our mini Vintage Dish collection. 
This is where you can curate your own Styling Kit, Piece by Piece.